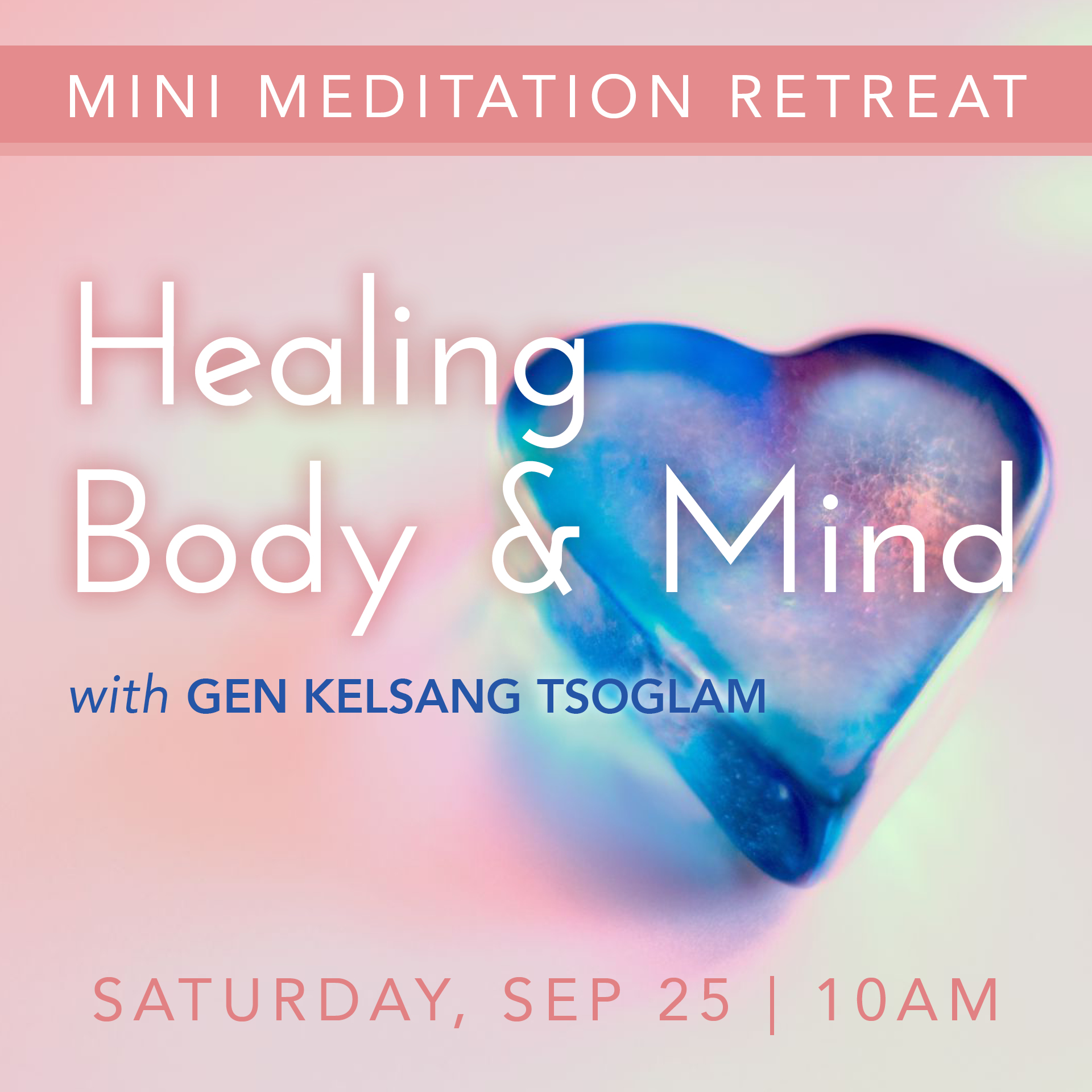 *HYBRID: Available both in-person and online
Saturday, September 25 | 10AM–1PM

with Gen Kelsang Tsoglam
Healing Body & Mind
Invigorate your body and mind through the purifying and healing practice of prostrations. By conjoining physical prostrations with spiritual practice we create causes for improved health and well being on the deepest level. This gentle form of exercise generates powerful, positive energy to heal both our body and mind.
Join us to learn how to engage in a beautiful, traditional Buddhist purification practice that brings great physical and mental benefits both now and in the future.
Led by Gen Kelsang Tsoglam, Buddhist nun and Resident Teacher. This retreat includes brief teachings, guided meditation, and time for Q&A. Suitable for all levels of experience.
Everyone is welcome!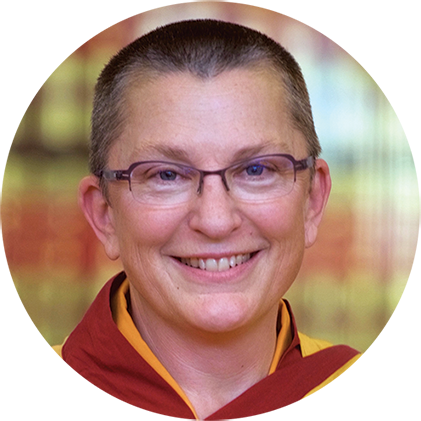 About the Teacher
Gen Kelsang Tsoglam, Resident Teacher Gen Tsoglam has been studying and practicing Kadampa Buddhism for many years. Her heartfelt and practical teachings are presented with warmth and humor in a way that encourages us to practice them in daily life.