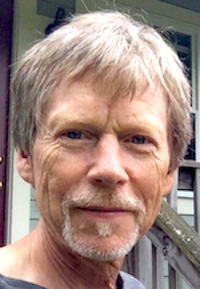 Thursdays | ONLINE

6:30-8:00pm
Journey Into the Mind

With Kadampa Teacher Lloyd Williams
Classes include guided meditation, a talk, and Q&A. No experience needed. Everybody welcome.
Thursday Meditation Class

Adult—$10 | Student & Senior—$5
General Membership Program
Journey Into the Mind
Buddha teaches that our mind is not our brain, nor is it physical, made of atoms and molecules. Rather, it is described as a formless continuum whose nature is clarity, empty like space, and that has the power to perceive.  It is this non-physical, very subtle mind that continues when our physical body dies.
In meditation, we learn to recognize our very subtle mind, to understand its nature, function and location. Meditating in this way has many profound benefits.  In this series, we will contemplate Buddhist teachings on the mind, explore some of the many benefits of recognizing our own very subtle mind, and spend ample time in meditation to gain our own personal experience of it.
Each class includes a teaching and guided meditation. No experience is needed and you don't need to be a Buddhist. Everyone is welcome!
May 26
Our Mind as Ally and Friend

Welcome! How to access class:
Pay per class. You will receive a Zoom link, ID, and password
Become a monthly
If you don't have Zoom, download the app here.

Please register for this event at least 15 minutes prior to the start of class in order to receive access. For technical difficulties, please email us at: outreach@meditationinrhodeisland.org