The Joy of Giving
Ever wonder why it feels so good when we help others? Giving is a powerful and beneficial action that creates merit, or positive energy. It is easier than we think to integrate this practice into our daily life.
AKBC is 100% volunteer-based — if you would like to volunteer please use the AKBC volunteer form where all upcoming opportunities and Center needs will always be available. Come back to the form whenever you know you have some time to give.
At Atisha Kadampa Buddhist Center, there are many opportunities to give. As a non-profit organization run entirely by volunteers, we can always use your help.
Please consider the volunteer opportunities listed below where your help is needed right now. Many require a minimal amount of time. All offer a chance to learn or share skills, spend time with spiritual friends, and experience the joy of giving.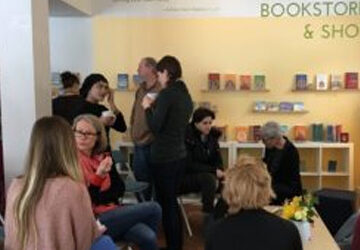 Do you like group activities and meeting new people? Once a month, we hold events to come together as a community. We are looking for a Team Leader to organize these events and manage other volunteers. This is a fun way to get more involved.
Contact
volunteers@meditationinrhodeisland.org
for more details.