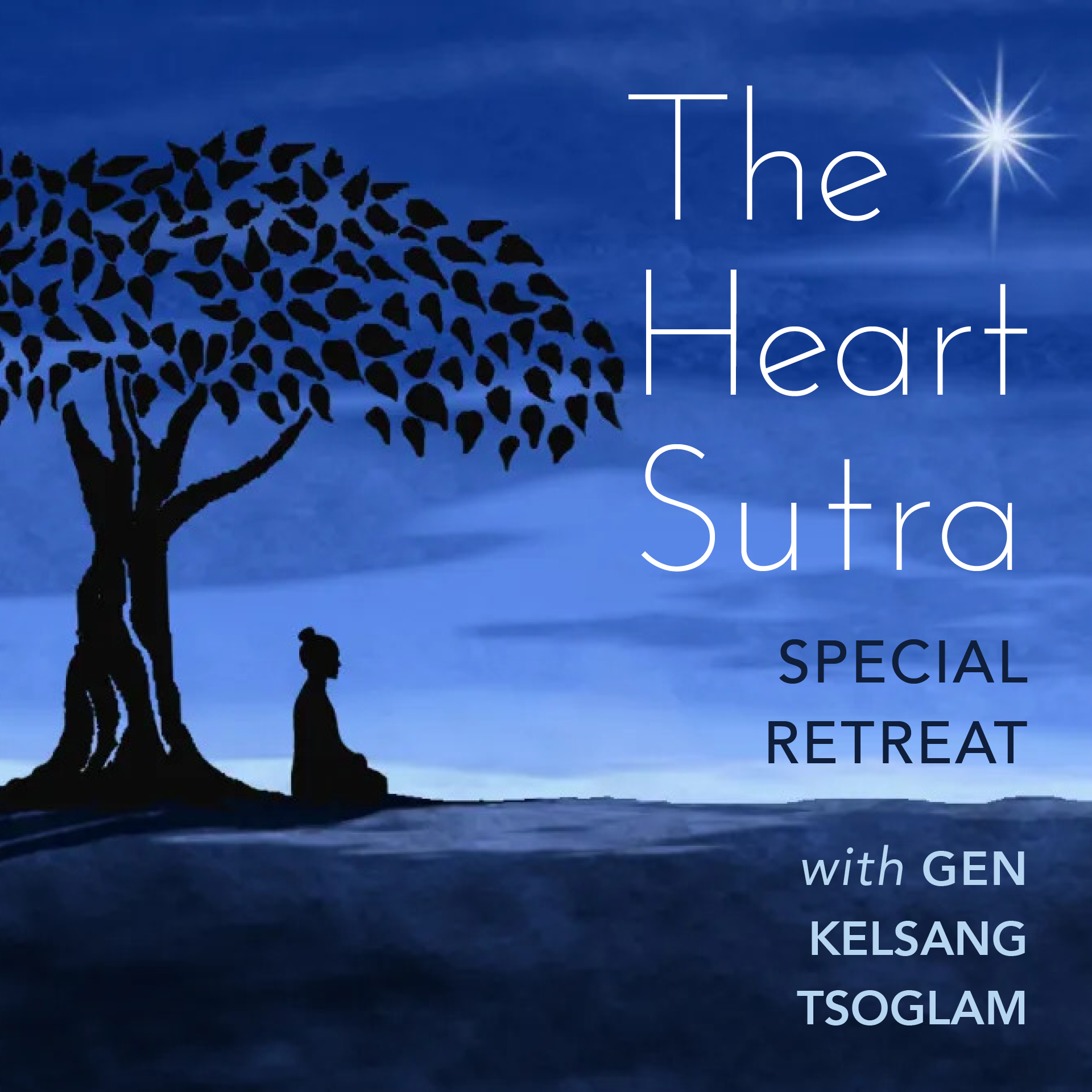 *HYBRID: Available in-person and online
Saturday, November 20 | 10AM–3PM

with Gen Kelsang Tsoglam
The Heart Sutra
The Heart Sutra is the condensed presentation of The Perfection of Wisdom Sutras taught by Buddha Shakyamuni. In this sutra, Buddha reveals the hidden truth of our self and the world we live in—emptiness.
Gaining even a little insight with this object will profoundly change our understanding of everything around us and within us. We will begin to understand how to protect ourself from sickness, fears, and dangers, and experience deep inner peace through our experience of emptiness.
"Meditation on emptiness is the universal solution to all our problems. It is the medicine that cures all mental and physical diseases, and the nectar that bestows the everlasting happiness of nirvana and enlightenment." —Geshe Kelsang Gyatso
Join us as we take some time to contemplate and meditate deeply on this wisdom emanating from the heart of Buddha. Emerge feeling lighter, wiser, and empowered to overcome obstacles in daily life.
Led by Gen Kelsang Tsoglam, Buddhist nun and Resident Teacher. Includes a brief teaching, guided meditation, and time for Q&A. Suitable for those with some experience of Kadampa Buddhism.
Everyone is welcome!
Adult–$30
Student / Senior / FP member— $15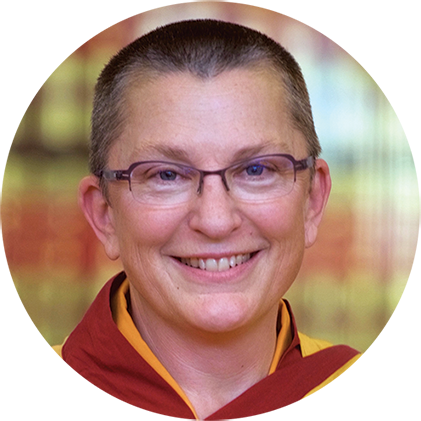 About the Teacher
Gen Kelsang Tsoglam, Resident Teacher Gen Tsoglam has been studying and practicing Kadampa Buddhism for many years. Her heartfelt and practical teachings are presented with warmth and humor in a way that encourages us to practice them in daily life.