SUNDAY KIDS & FAMILY CLASS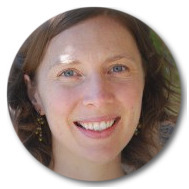 In January: What's Stopping You From Being Happy?
Taught by Buddhist Teacher Angela Stewart, the family class offers a simple introduction to Buddha's teachings, emphasizing loving- kindness, respect for others, and keeping a happy heart and positive attitude.
THESE CLASSES ARE ON BREAK
SUN | 9:30-10:30AM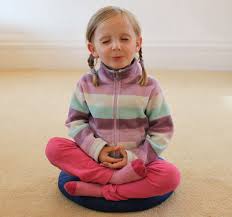 The family meditation class helps kids and parents learn together how to develop harmony, confidence, and methods to calm their minds and be happy.
These classes are designed for children ages 5 to 12. Parent(s) or grandparent(s) must accompany children.
Many people think children can't meditate because they have difficulty sitting still, but this simply is not true. Although sitting still is helpful during meditation practice, it is not required; we can meditate during all of our daily activities simply by holding a positive state of mind, such as love or compassion.
Since all children can learn positive ways of thinking, even about challenging situations, they can definitely learn to meditate, even if they have difficulty sitting still. Like any skill, meditation takes practice. In these classes, children will learn short, guided meditations. As children practice and gain experience, they are able to sit quietly for longer periods of time.
Each class includes a short discussion about everyday experiences relevant to children, guided meditation, plus fun activities that foster kindness, cooperation, patience, and giving.
You do not need to be Buddhist to take part and benefit. Everyone is welcome. No previous experience is necessary.
Any technical difficulties, please email outreach@meditationinrhodeisland.org
Single Child—$5 | Family with 2+ Children—$10
[dsm_button _builder_version="4.7.7″ _module_preset="default" custom_margin="-7px|||||" custom_padding="||0px|||"][/dsm_button]
Monthly Membership (MVS)
$40/month
Unlimited Classes
Three ways to access class
Pay per class. You will receive a Zoom link, ID, and password.
Pay for a monthly membership.
Login as an Existing MVS Member using your monthly password.
If you don't have Zoom, download the app here. To learn how to join a Zoom meeting, click here.

Please register for this event at least 15 minutes prior to the start of class in order to receive access. These classes are meant for people living in Rhode Island and branch locations in Massachusetts. For technical difficulties, please email us at: outreach@meditationinrhodeisland.org