Saturday, Apr 2 | 10AM–1PM

with Resident Teacher, Gen Tsoglam

Refuge: The spiritual foundation of freedom & Joy
Join us for a special opportunity to deepen our commitment to following the Buddhist Way of Life.
Going for refuge means finding inner protection from our problems by developing special Dharma realizations with the help of Buddha's blessings and the encouragement from our Sangha friends.
Through refuge practice, we can protect ourselves directly from fear, ​anger and lack of spiritual direction. Gradually, through following this joyful path, our minds become a source of refuge and inspiration for others.
Includes a teaching session on refuge followed by a beautiful chanted prayer practice and vow ceremony​ for those who wish to take Refuge Vows​. You are welcome to bring an offering: flowers​, vegetarian food or a light offering.​
Everyone is welcome!
Adult–$25
Student, Senior, FP Members–$15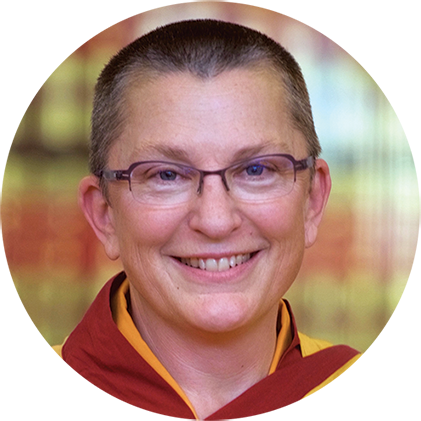 About the Teacher
Gen Tsoglam has been studying and practicing Kadampa Buddhism for many years. Her teachings are heartfelt, practical, and presented with warmth and humor.
Practice Class: Mandala Offerings
Saturday, Apr 23 | 4 – 5:30PM