Practicing

 with Spiritual Power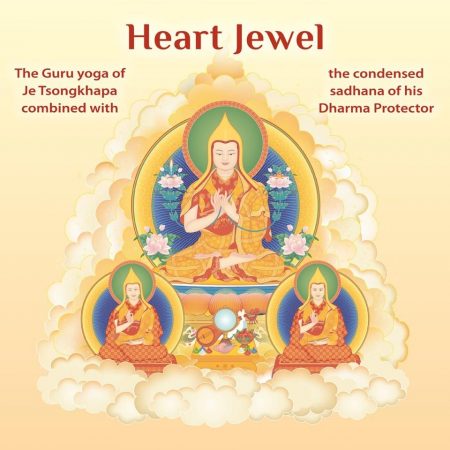 Sat, February 4| 10 AM-1 PM

with Kitty Sanders Connolly, Senior Kadampa Teacher

Practicing with Spiritual Power
Fall in love with Heart Jewel!
The Heart Jewel prayers, the concise and powerful core daily practice of Kadampa Buddhists, are the ideal way for us to take our meditation practice to a deeper, more profound level. In this practice, we receive the potent wisdom blessings of Je Tsongkhapa, the enlightened master whose Kadam Emanation Scripture forms the bedrock of modern Kadampa Buddhism.
We also come under the protective care of enlightened Dharma protector Dorje Shugden, who always helps, guides, and protects pure and faithful practitioners by granting blessings, increasing their wisdom, fulfilling their wishes, and bestowing success on all their virtuous activities.
In this half day workshop, we'll discover the practice itself and engage in guided meditations to deepen our experience of the individual parts.
Suitable for everyone!