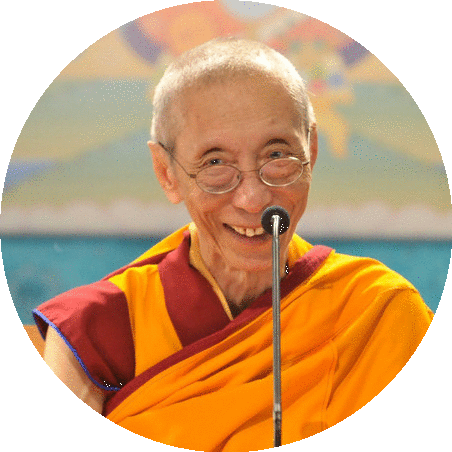 "Sometimes it is helpful to do a meditation retreat. This can just be one day, or a weekend, or longer if you have the time. On retreat we stop all forms of business and extraneous activities in order to emphasize a particular spiritual practice." - Geshe Kelsang Gyatso


The foundation of Buddhism is refuge in the Three Jewels. During this retreat, we will spend time developing this beautiful mind of refuge, our actual protection from all pain and problems. Through practicing refuge, we gradually build a stable peace in our mind, increasing our experience of joy and freedom. A pure refuge practice also gives us the confidence and strength to make authentic spiritual progress that we can then share with others.
Dharma is like medicine that prevents the sufferings of this impure cycle of life, Buddha is like the doctor who gives us this medicine, and Sangha are the nurses who assist us.
We attain permanent freedom from suffering by sincerely relying upon the Three Jewels: Buddha, Dharma and Sangha. In each session there will be a teaching and a guided refuge meditation in conjunction with the chanted prayer Offering to the Spiritual Guide.
This retreat is led by AKBC Resident Teacher and Buddhist nun Gen Kelsang Chokyi. Suitable for all levels of experience. Everyone is welcome.
$20/full retreat, $5/session, free to FP and Patron Members
Preliminary Retreats & Lamrim Retreat Schedule 2019

Guru Yoga & Mandala Offering Retreat | Saturday, May 25
Lamrim Retreat | Saturday, Sep 7
Vajrasattva Meditation & Recitation Retreat | Saturday, Dec 7