Sunday Kids & Family | 9:30–10:30AM
The family meditation class helps kids and parents learn together how to develop harmony, confidence, and methods to calm their minds and be happy.
These classes are designed for children ages 5 to 12 — parent(s) or grandparent(s) must accompany children.
Many people think children can't meditate because they have difficulty sitting still, but this simply is not true. Although sitting still is helpful during meditation practice, it is not required; we can meditate during all of our daily activities simply by holding a positive state of mind, such as love or compassion.
Since all children can learn positive ways of thinking, even about challenging situations, they can definitely learn to meditate, even if they have difficulty sitting still. Like any skill, meditation takes practice. In these classes, children will learn short, guided meditations. As children practice and gain experience, they are able to sit quietly for longer periods of time.
Each class includes a short discussion about everyday experiences relevant to children, guided meditation, plus fun activities that foster kindness, cooperation, patience and giving. Everyone is welcome.
$5/child, $10/family
---
Memberships start at $40/month for unlimited drop-in classes.
---
What to Expect at Class

You do not need to be Buddhist to attend and benefit. Everyone is welcome. No previous experience is necessary.

We provide both cushions and chairs to sit on. No special clothing is required. Each class is self contained and consists of guided meditations, a teaching, and a beautiful Buddhist prayer. After class, stay to chat with the teacher and other students
Join our e-news list and stay informed on upcoming classes, retreats, and special events
---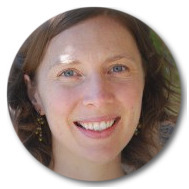 About the Teacher
Taught by Buddhist Teacher Angela Stewart, the family class offers a simple introduction to Buddha's teachings, emphasizing loving- kindness, respect for others, and keeping a happy heart and positive attitude.