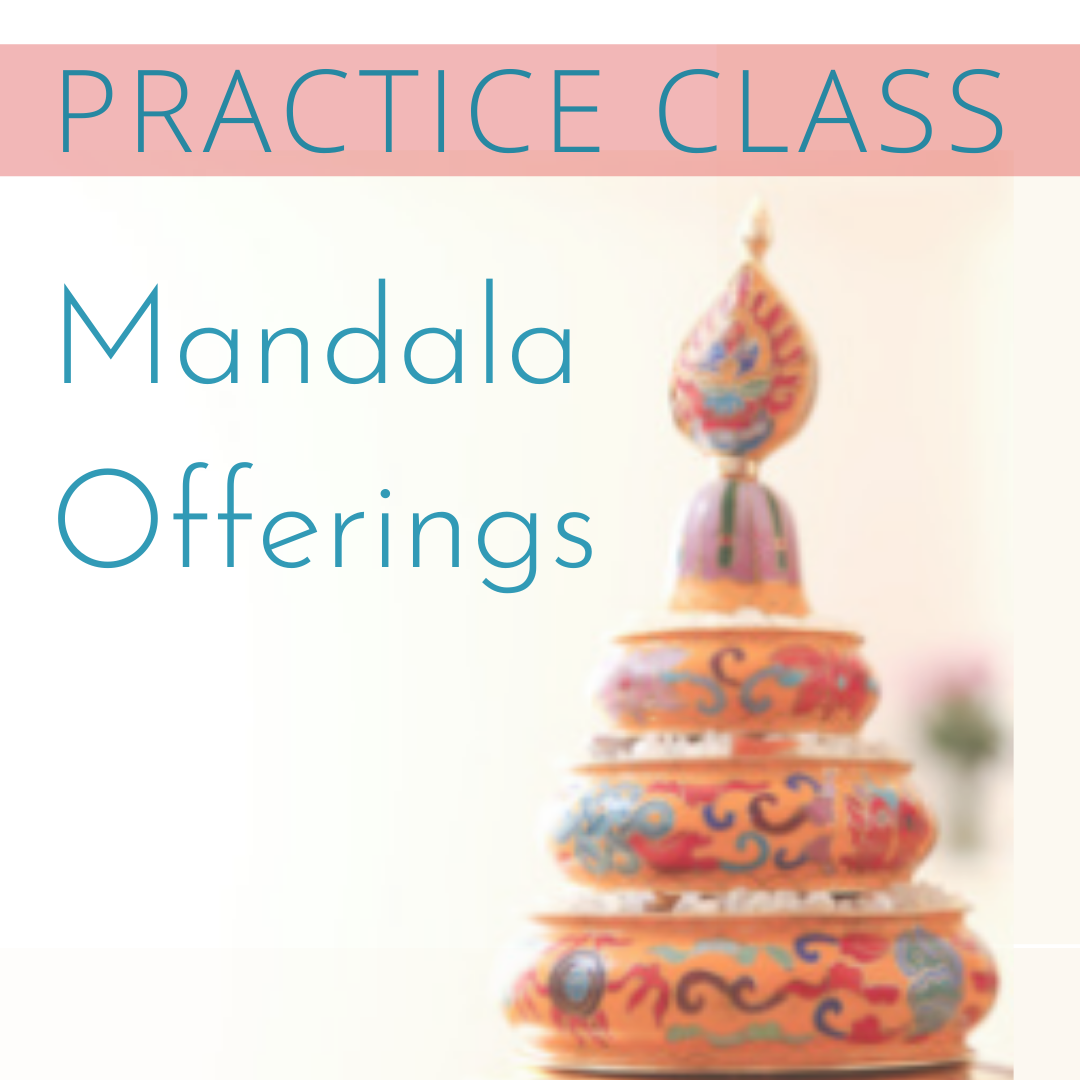 Saturday, April 23 | 4–5:30PM

with Gen Kelsang Tsoglam
Practice Class
Mandala Offerings
Making mandala offerings is a beautiful Buddhist practice that harnesses our imagination and wisdom. This meditative practice is a powerful method to accumulate merit, or positive energy in the mind, and merit is the main cause of experiencing good fortune in the future.  We need this positive energy if we are to be successful in our spiritual practice, and making mandala offerings is a powerful tool for our growth and progress.
This practical workshop will focus on the layers of meaning within the practice and learn how to make mandala offerings with a traditional kit as well as in our mind.
In person attendance strongly encouraged for maximum benefit.
Led by Gen Kelsang Tsoglam, Buddhist nun and Resident Teacher. Class includes a teaching, chanted prayers, and time for Q&A.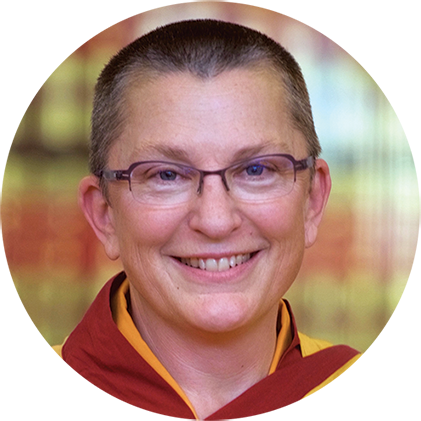 About the Teacher
Gen Kelsang Tsoglam, Resident Teacher Gen Tsoglam has been studying and practicing Kadampa Buddhism for many years. Her heartfelt and practical teachings are presented with warmth and humor in a way that encourages us to practice them in daily life.